Outdoor lighting fixtures are used for outdoor lighting such as parks, squares, both sides of the road, and outdoor advertising lights. Requirements to meet the needs of outdoor visual work and obtain decorative effects.
Lamps and lanterns Description: The lamp panel made of high quality steel, hot dip galvanized, fasteners bolts, nuts are stainless steel.
Special Note: lamps must be rust-proof, installation must ensure that the lamp body ground.
Outdoor lighting features: Compared with
home lighting
, outdoor lighting has bigger power, higher brightness, larger size, long life and low maintenance costs. Outdoor lighting control is divided into: manual control, light control, time control and computer control.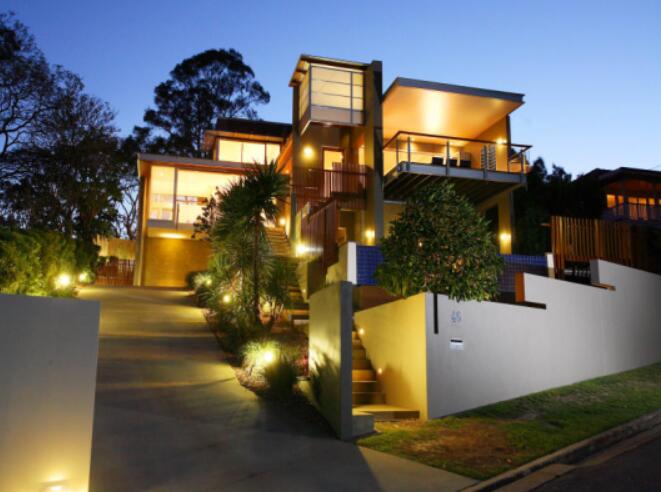 Road lights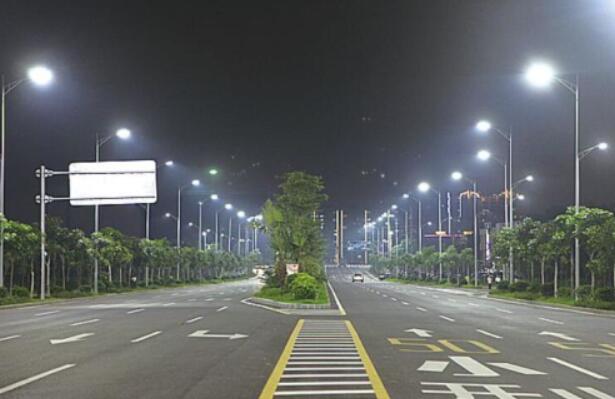 Suitable places: highways, overpasses, parking lots, stadiums, freight yards, ports, airports and leisure plazas.
Features: handsome in appearance, with a strong decorative, lighting area, lighting, light source, light uniformity, glare small, easy to control and repair.
Light poles are generally used conical tube, the material is: Shanghai Bao steel Q235A Q235 steel carbon steel, Q235 is a model of steel, each type of steel in addition to iron contains different elements, different hardness of steel are Different, the price is a lot of difference, such as 45 # ace Gang, D2 steel, S136 high-speed steel NAK55, NAK80, NAKH-9, etc., from 6 yuan / KG-600 yuan / pounds, Q235 as the most common steel, , Low hardness, good ductility, better processing, cone pipe are made of this material and more.
Pole production need to confirm the style and the following questions:
1 pole height. (Unit: m) (one-time forming height can be 3-12 meters high, over 15 meters -35 meters of the cone to be divided into 2-4 sections to do) 2 poles on the caliber and caliber There are no customer special requirements. 3 the thickness of the pole there are no special customer requirements. (Unit: mm) (conventional: 3-12 m thickness of 3
-4mm, 15-35 meters conical tube thickness 5mm.6mm.8mm.10mm.12mm14mm) 4 pole flange (chassis, floor): whether there is a special customer requirements pitch, whether there is a special customer requirements thickness. 5 pole arm: the length of the stick out whether the customer's special requirements, whether to do activities, whether there is lighting from the ground height, such as the need for lamps, (that is, lamp head), you need to know how much the customer lamp hedging, matching produce. 6 poles rust-proof way: 1. Hot dip galvanized anti-rust treatment (15-30 years without rust); 2. Cold galvanized anti-handling (3-5 years without rust). According to the guests to do hot-dip galvanizing or cold galvanizing. 7 lamp surface color: 1. Spray outdoor powder (2 years without powdering); 2. Spray fluorocarbon paint (3 years cannot afford to paint) according to the guests to do dusting or spraying fluorocarbon paint, and whether to do Color processing. (If you do not need, customers need to provide their own pitch, or do not go after the delivery of the past cannot fit on the pitch) 9 Whether to contain light, (if you want to contain light , Need to know the customer has no special requirements to install the specified light source, there are LED, energy saving lamp, high pressure sodium lamp, metal halide lamp source, and the light source brand requirements, wattage requirements, Can also request the size of the production, such as wiring from the ground floor height.
Lawn lamp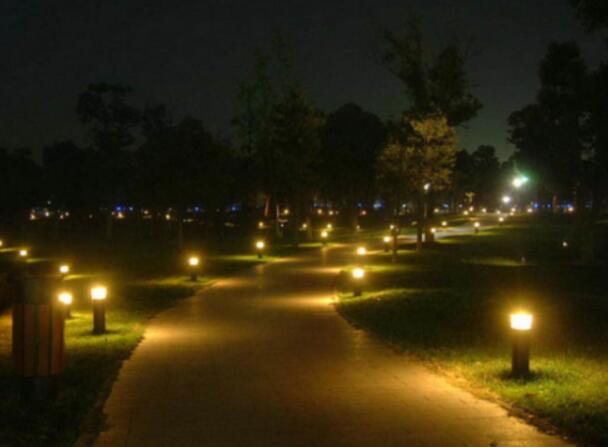 As high as 0.6-1.2 meters.
Applicable places: Widely used in parks, noble communities, garden villas, square green spaces, tourist attractions, resorts, golf courses, plant greening and beautifying plants, green residential lighting, pedestrian streets, etc.
1 lawn lamp body materials are: iron (Q235 steel), aluminum alloy referred to as aluminum (because of the hardness of aluminum are not enough to add other metal elements), stainless steel (commonly used models 201 and 304), copper, marble, Wood, resin, wrought iron section, etc. 2 Lawn lamp processing technology: laser cutting + folding bed plus welding sand casting mold: sub-cast iron and cast aluminum bronze, die-casting mold: die-cast iron Die-casting aluminum, resin forming mold, solid wood machining, marble machining. 3 Surface Treatment: General spray or paint, spray outdoor paint, aluminum surface to be anodized before spraying or painting. 4 light-permeable material; light-permeable material: glass PMMA Imitation marble PE PO PC 5 lawn lights commonly used sources: energy-saving lamps, LED corn bubble, LED bulb, T4 / T5 LED fluorescent tube. 6 fixed way: the general fixed with screws, such as the cage to be done by the guests can do. 7 light source commonly used methods: with E14 E27 ceramic lamp holder or T4 / T5 bracket. Die-cast aluminum and sand cast aluminum are mold production, fixed size.
Garden lights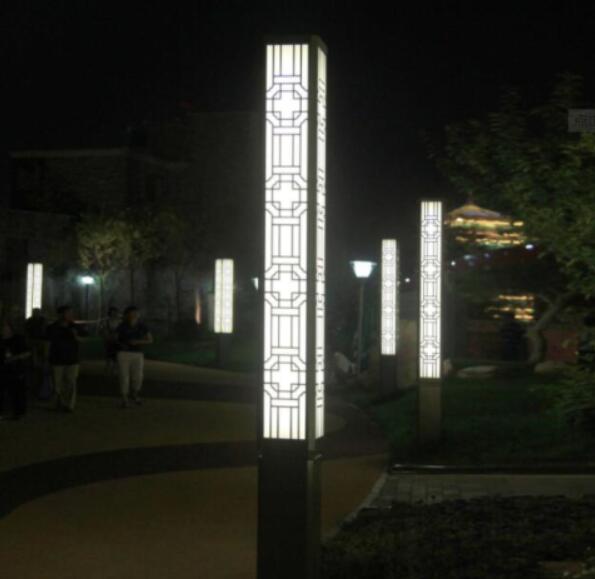 Garden lights are mainly used in urban roads, residential roads, industrial parks, landscape lighting, tourist attractions, park gardens, green belt, square lamp lighting and lighting decoration. Tingyuan Deng can significantly improve the living environment and improve the quality of life of residents. Daytime courtyard lights decorate the city landscape;
night garden lighting
can provide the necessary lighting and living convenience, increase residents' sense of security, but also highlight the highlights of the city, interpretation of bright style.
Usually refers to the outdoor lighting 6 meters below the road, its main components from: light source, lamps, lamp arm, lamppost, flange base embedded parts 6 parts, because of its diversity of garden lights, beautiful with landscaping And decorative features of the environment, it is also known as landscape garden lights.
Mainly used in: urban slow lane, narrow lane, residential area, tourist attractions, residential quarters, parks, schools, gardens, villas, botanical gardens, squares and other public places outdoor lighting.
Garden lights are generally high: 2.5 meters, 3 meters, 3.5 meters, 4 meters, 4.5 meters, 5 meters, 6 meters several commonly used specifications.
Light pole specifications:
Circular light pole: usually 60 tube 76 tube 89 tube 114 tube 140 tube 165 tube 89 turn 60mm 114 turn 76mm tube 140 turn 89mm tube 140 turn 76mm tube 165-89mm tube 165-114mm, etc.,
Square light pole: 60 * 60 square tube 80 * 80 square tube 100 * 100 square tube 120 * 120 square tube, 100 turn 60mm, 120 turn 80mm150 turn 100mm, etc.
Cast aluminum light pole: sand casting or die-casting is generally the height of the cast-aluminum courtyard is generally 3.5 meters below the specific height is determined by the mold, the supplier is given the current model-based height, if the guests have to do according to their own parameters , You can also do according to guest parameters mold, but have a certain amount and mold fee!
Different material specifications are not the same price In addition, some guests need to do embossing or other shaped light poles need to be changed for the different requirements!
Garden lamp cap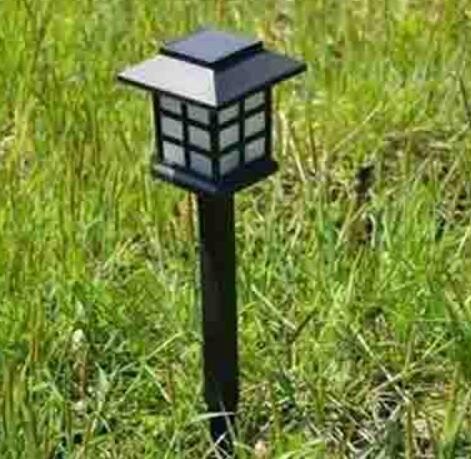 The material is generally: die-cast aluminum / iron products, there are a handful of copper or alloy used in the current market for the main products of aluminum and iron products.
Transparent material: PMMA acrylic board or pc board, or glass, these materials have good light transmission, anti-oxidation of ultraviolet light, not easy to yellow, long service life. Imitation marble less with less light transmission, generally used in Landscape lights more.
Rust and anti-corrosion treatment: 1. Galvanized anti-rust treatment (15-30 years without rust); 2. Cold galvanized anti-treatment (3-5 years without rust).
Surface color separation: The general use of carbon fluoride paint surface anti-UV powder, improve the anti-corrosion light pole antioxidant capacity.
Pole color appearance according to the customer's request or made by the customer model production. 1. Spray outdoor powder (2 years without powdering); 2. Fluorocarbon paint spray (3 years cannot afford to paint), but also do color separation.
Light source: Various types of light source and wattage can be installed by the guests, such as LED, energy saving lamp, high pressure sodium lamp and metal halide lamp.
Garden lamp commonly used as: energy-saving lamps 15W18W 20W 28W 30W 45W 60W
Metal halide high-pressure sodium lamp: 70W and 100W or 150W (due to the high temperature of the light source, only the glass lamp is recommended to install this light source) LED: 10W -50W.
Landscape lights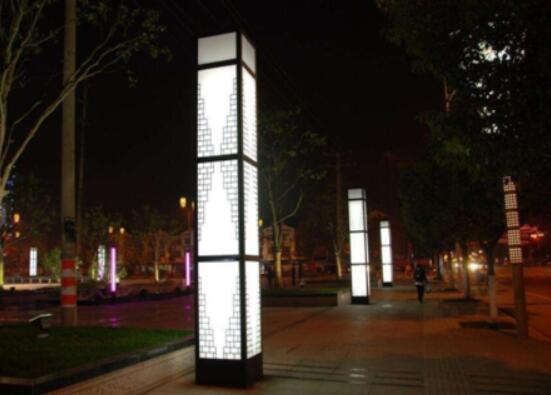 Height is generally between 3-15 meters.
The main components are: a variety of light sources, light-permeable material, lamp body, flange, the basis of embedded parts 5 parts, because the
led landscape lamp
with its diversity, aesthetics, representative, architectural with landscaping and Decorative environment features, it is called the landscape lamp.
Mainly used in: lakeside, residential area, tourist attractions, residential quarters, parks, schools, gardens, villas, botanical gardens, large squares, pedestrian streets and other public places.
Dec. 14, 2017
haichanglight.com