Haichang LED Strip Aluminum Profile ALP002 is designed to house LED flexible Strips that have a width of 12mm or less.
The aluminum LED profile protects led strips from being damaged or broken. The anodized finish provides strong protection to the aluminum against rust, moisture and corrosion. The Aluminum strip profile also provides better heat sinking for LED strips, enable the LED strips to run at lower temperature and last longer. The profile is suitable for using both indoor and outdoor.
Diffusers available:
PMMA opal matte diffuser
PMMA semi-clear matte diffuser
PMMA clear diffuser
PC opal matte diffuser
PC semi clear diffuser
PC clear diffuser
Haichang LED Profiles are supplied complete with PMMA/PC Opal/clear diffusers, end caps and mounting clips. The diffuser spreads the light from the LED strips. It reduces the feeling of dazzling, giving the light a more linear look. The diffuser cover also provide a well diffused light comparable to neon effect. End Caps fully encloses the profile and direct the wiring to the strip. Mounting clip (bracket) makes the installation easy and solid.
Haichang LED Profile ALP002 match up with any LED flexible Strips with typical PCB width of 8mm or 10mm: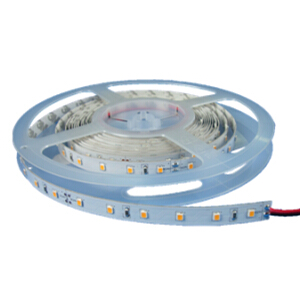 Super bright 2835 LED flexible strips
1. Colors: R/G/B/RGB/Y/P/W/WW
2. LED Quantity: 60pcs per meter
3. Working Voltage: DC12 or DC24V
4. Luminous: up to 1200Lm
5. Viewing Angle: 120 degree
6. Operating temperature: -20℃~50℃
7. Packing: 5 meter per reel
For more detail, please click here.
Applications:
1.Architectural decorative lighting for canopy, corridor, window, archway, bridge edge lighting
2. Under cabinet lighting, Closet lighting, Corner lighting, Retail lighting
3. Cove lighting, concealed lighting
4. Contour lighting: stairway, aisle
5. DIY lighting for indoor use